Tucson Gem Show Shoot with Jewelry Blogger Gem Gossip
Watching the lush countryside of Los Angeles slowly transform into the cactus dotted plains of Arizona from 31,000 feet, I knew this shoot at Tucson's annual Gem Show was going to be something special. I was traveling to meet long-time client and jewelry blogger Danielle from Gem Gossip to find and shoot the best gems on show.
In her world, Danielle is adored. As we walked through the doors of our first location, the AGTA Gem Fair, we couldn't go far before she was pulled aside to look at something special a vendor had brought just for her. But her celebrity status doesn't end at the fair. For her almost 200K fans online, Danielle is very selective about the jewels she chooses to photograph. The lighting must be perfect, and the jewels held just right due to their reflective nature. While the artificial lighting at the AGTA Gem Fair was not perfect, after two full-on days of shooting, we managed to capture some amazing details.
But searching for gems isn't the only reason people visit Tucson's Gem Shows. After our first day, Danielle took me to meet some girlfriends for dinner. Talking to the girls, who hailed from the UK, NY and California, it was inspiring how they had built such a strong bond over a shared passion for gems. And the sense of community seemed to be contagious. Each day we saw familiar faces and were astounded by the vendors' generosity.
On the third day, Danielle and I were so happy to shoot outside. Natural light is always my preference for shooting Danielle's jewelry looks, so it was lucky that the vendors at the JCK show were so nice to let us take their precious pieces out into the sunlight. Under the watchful eye of event security, we took some stunning portraits of Danielle modeling dozens of gorgeous gold rings.
Apart from all the dazzling gems, what amazed me about our visit to Tucson was the way the city lit up during the show. Every hotel room was booked for wholesalers from around the world to sell their gems, the streets were buzzing with food trucks, and everyone seemed to know each other. It seemed meeting new people and catching up with old friends was just as important as the gems.
But after four days of our photo shoot in the desert I was starting to miss the green hills of California. So, with our bags full of jewels and crystals, a lot of new friends on our socials, and a few hundred photos later, we were finally ready to leave Tucson's Gem Shows.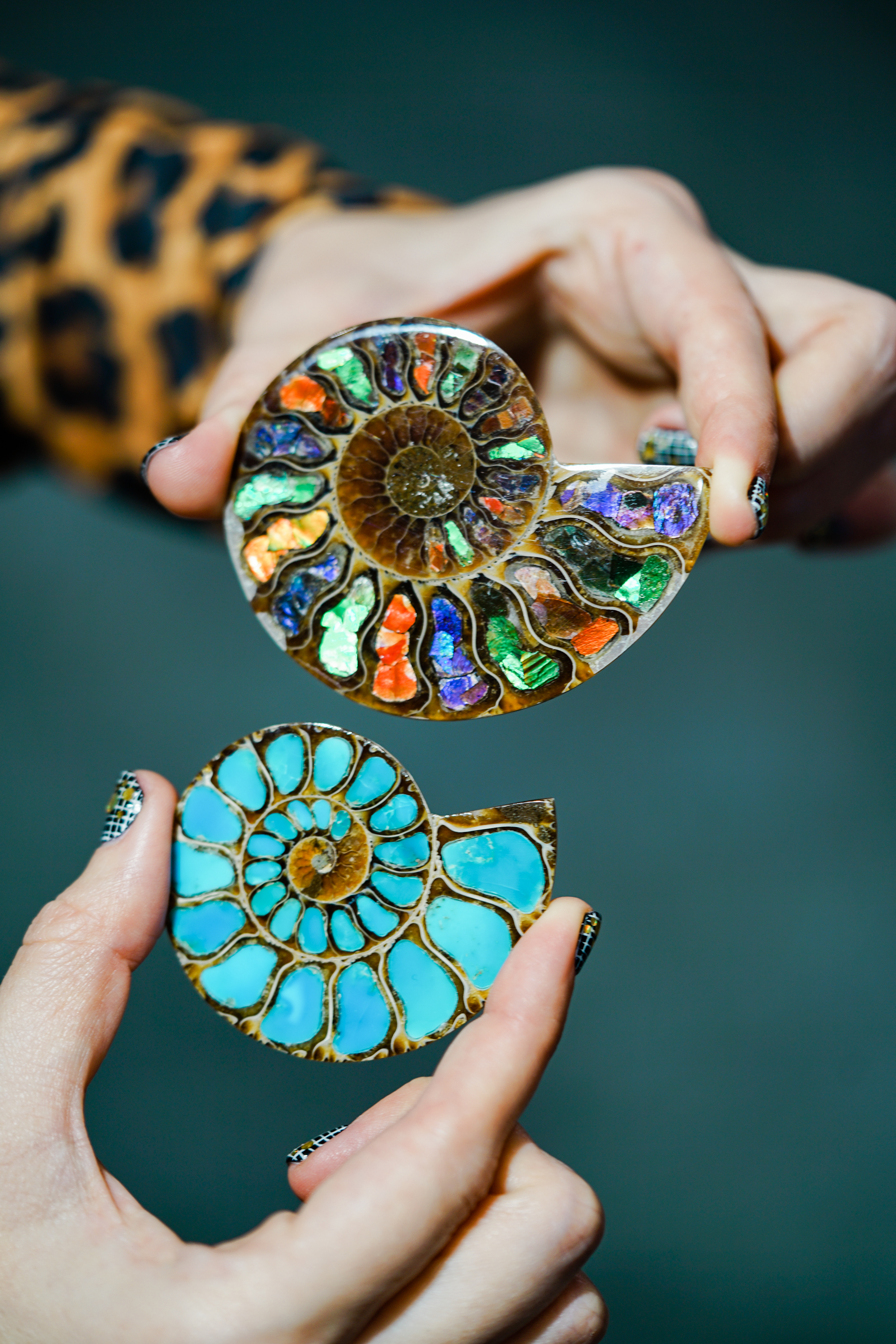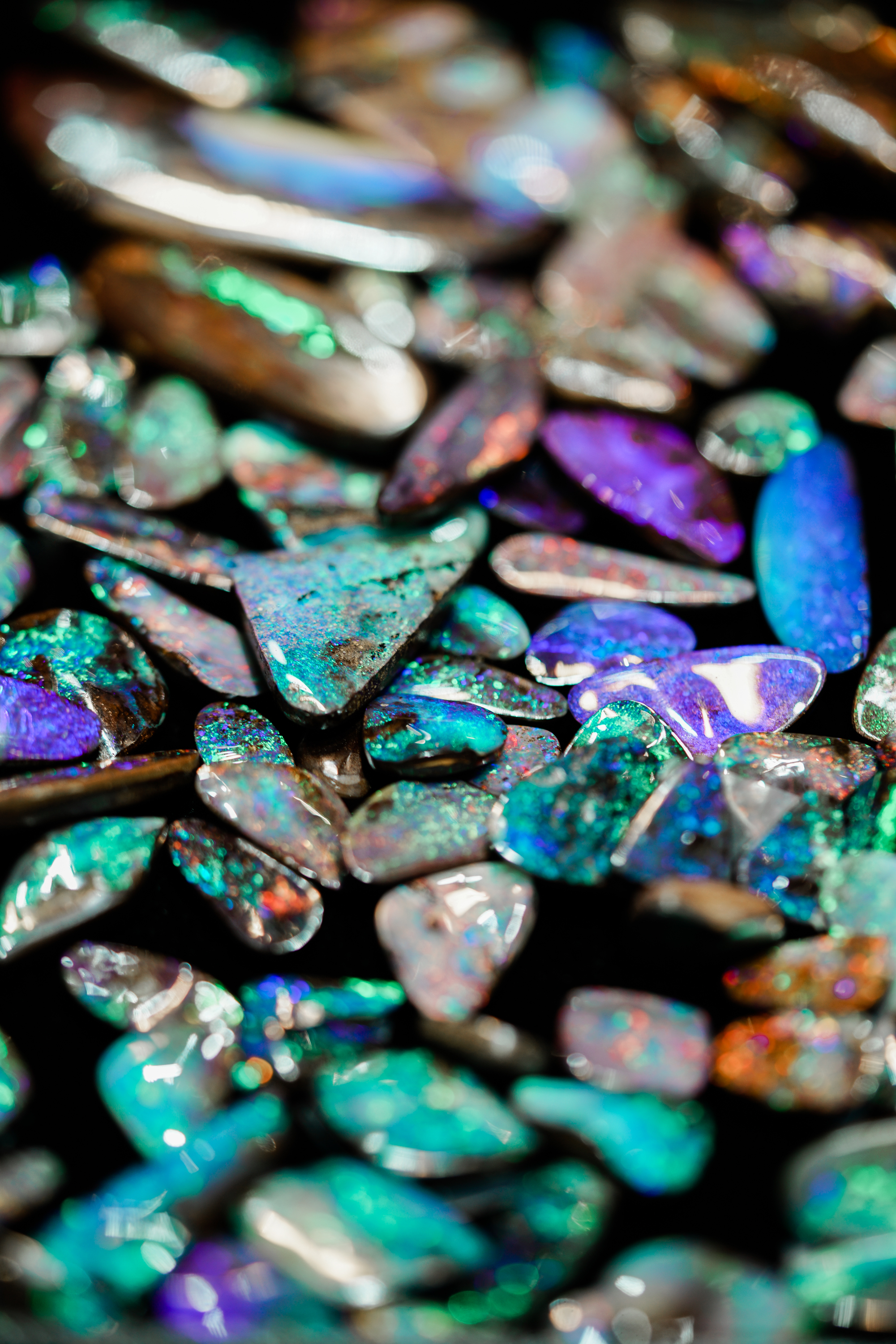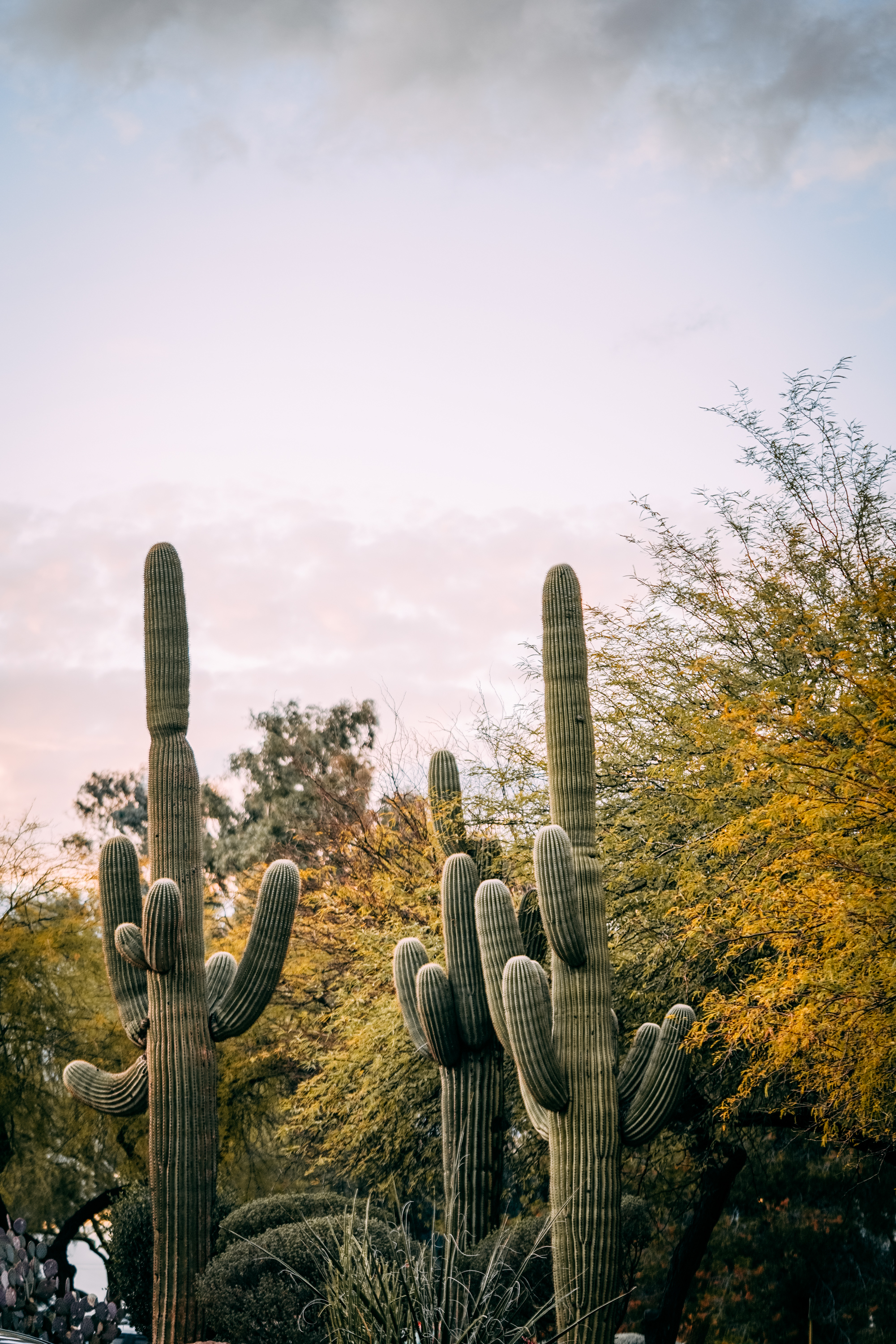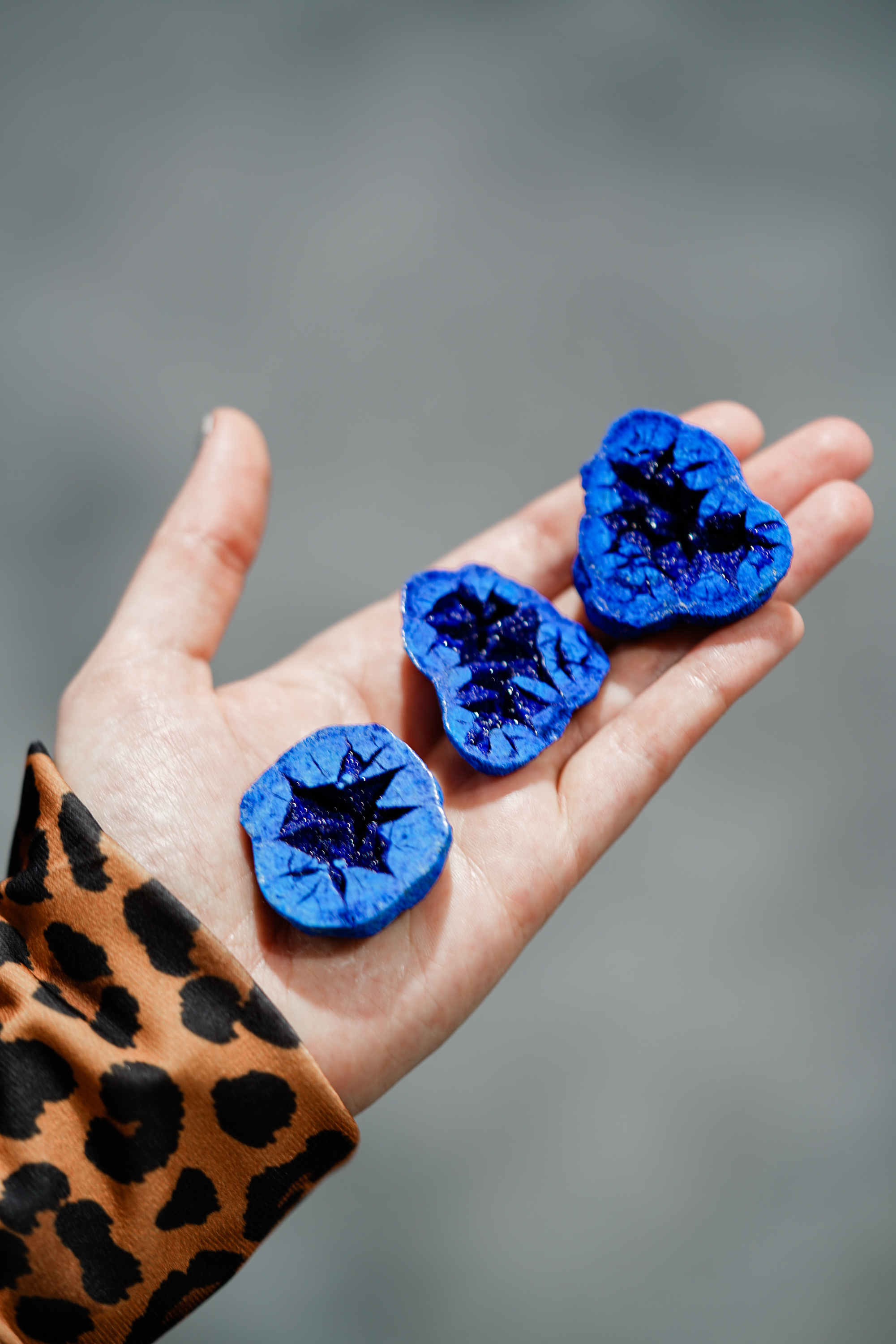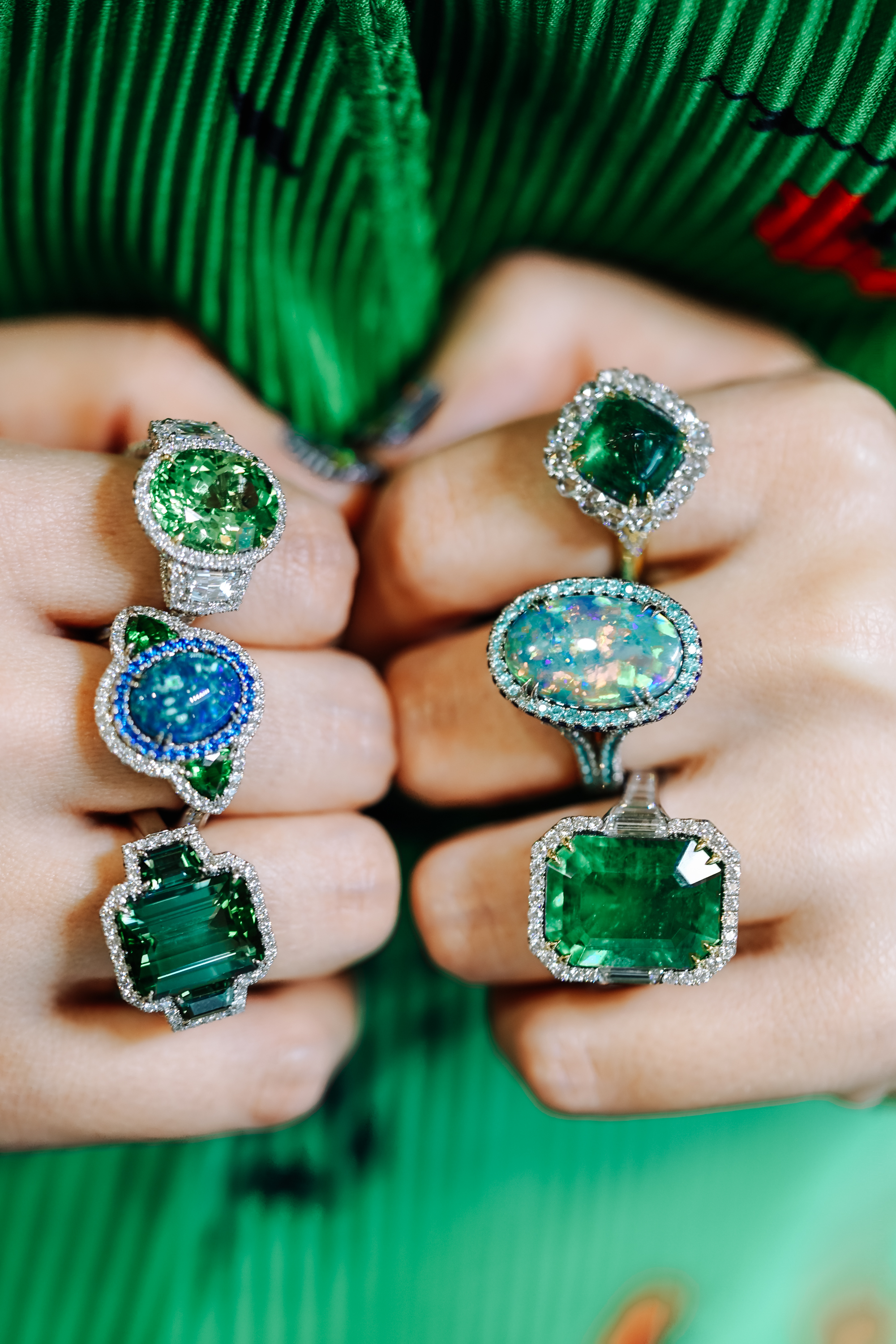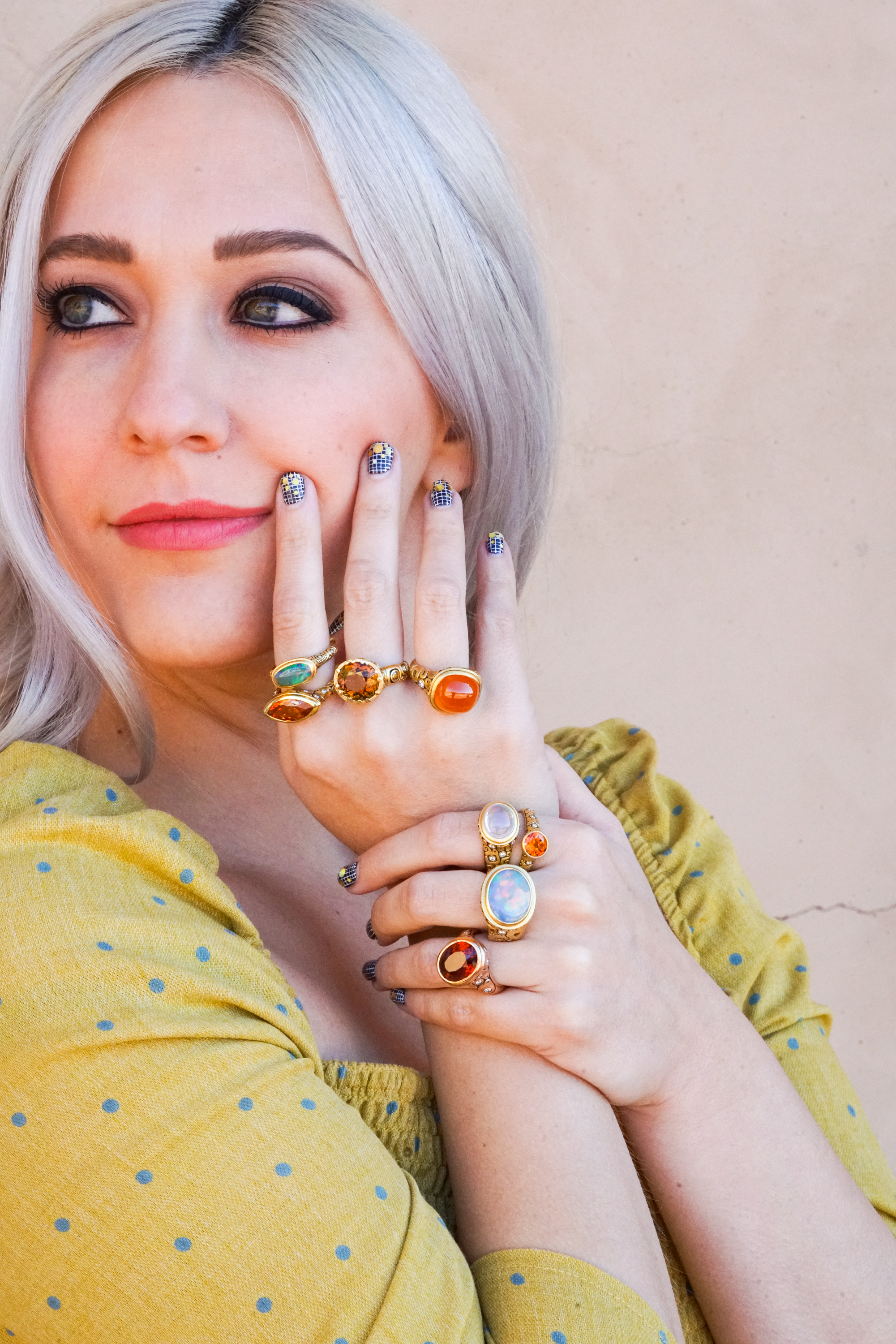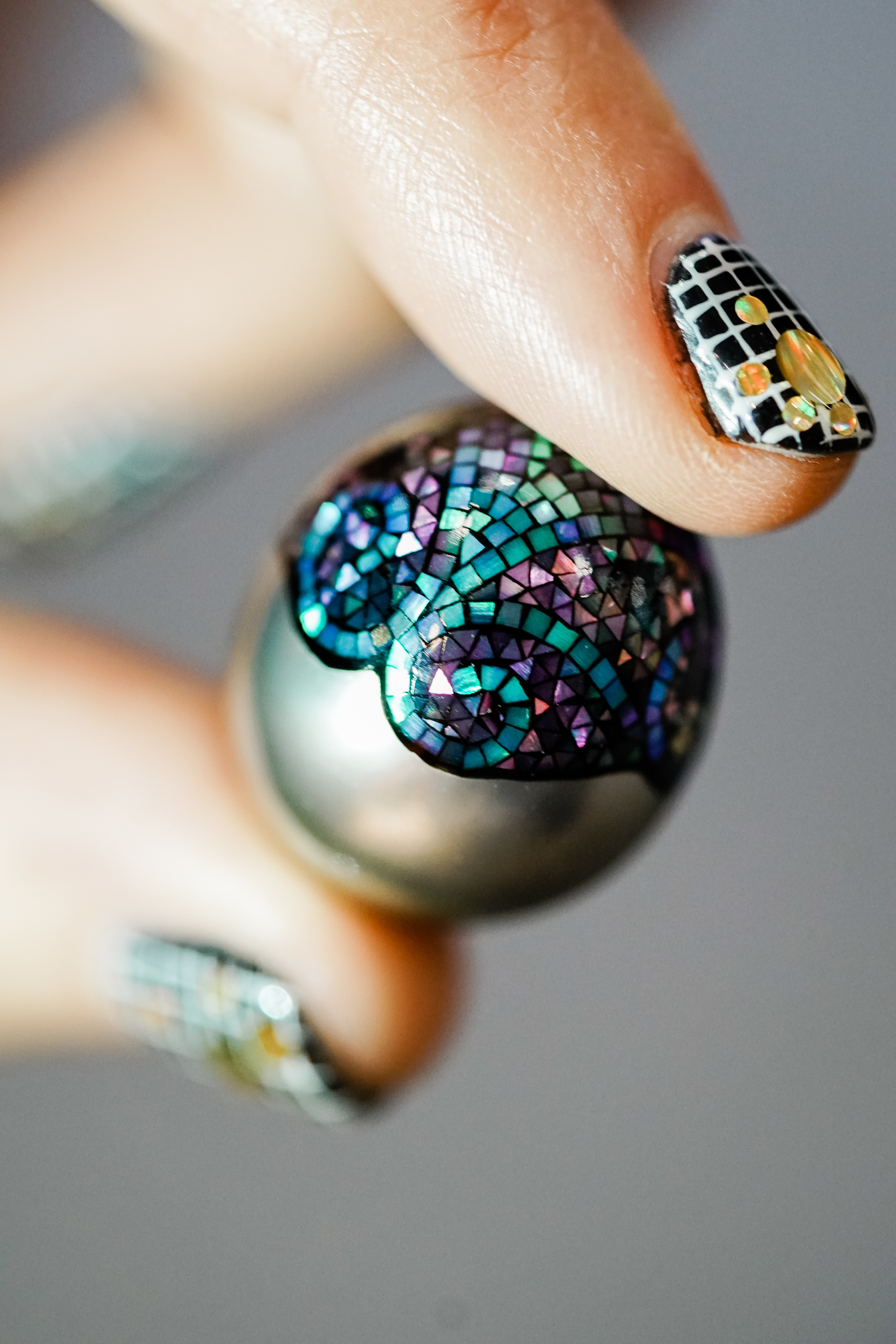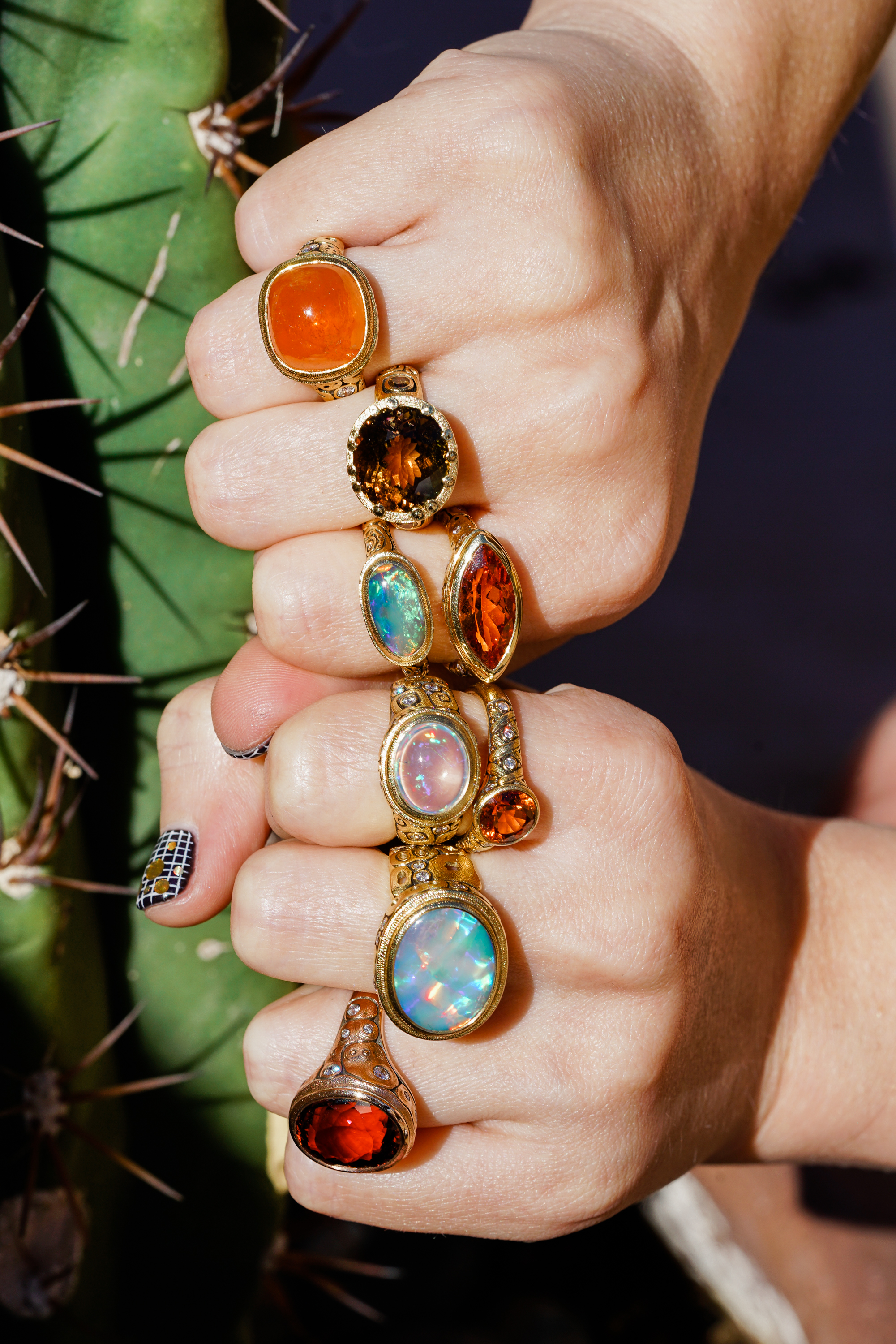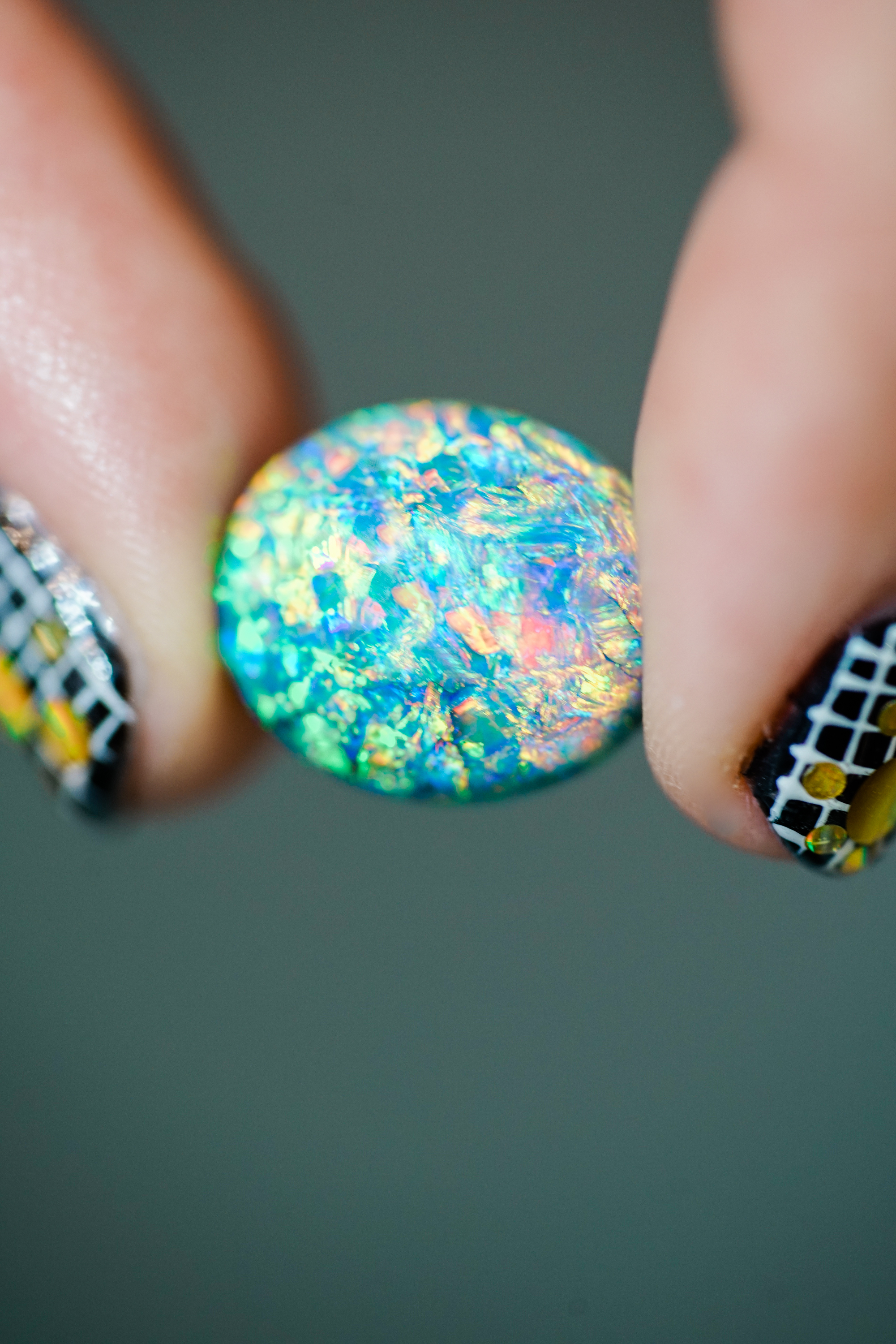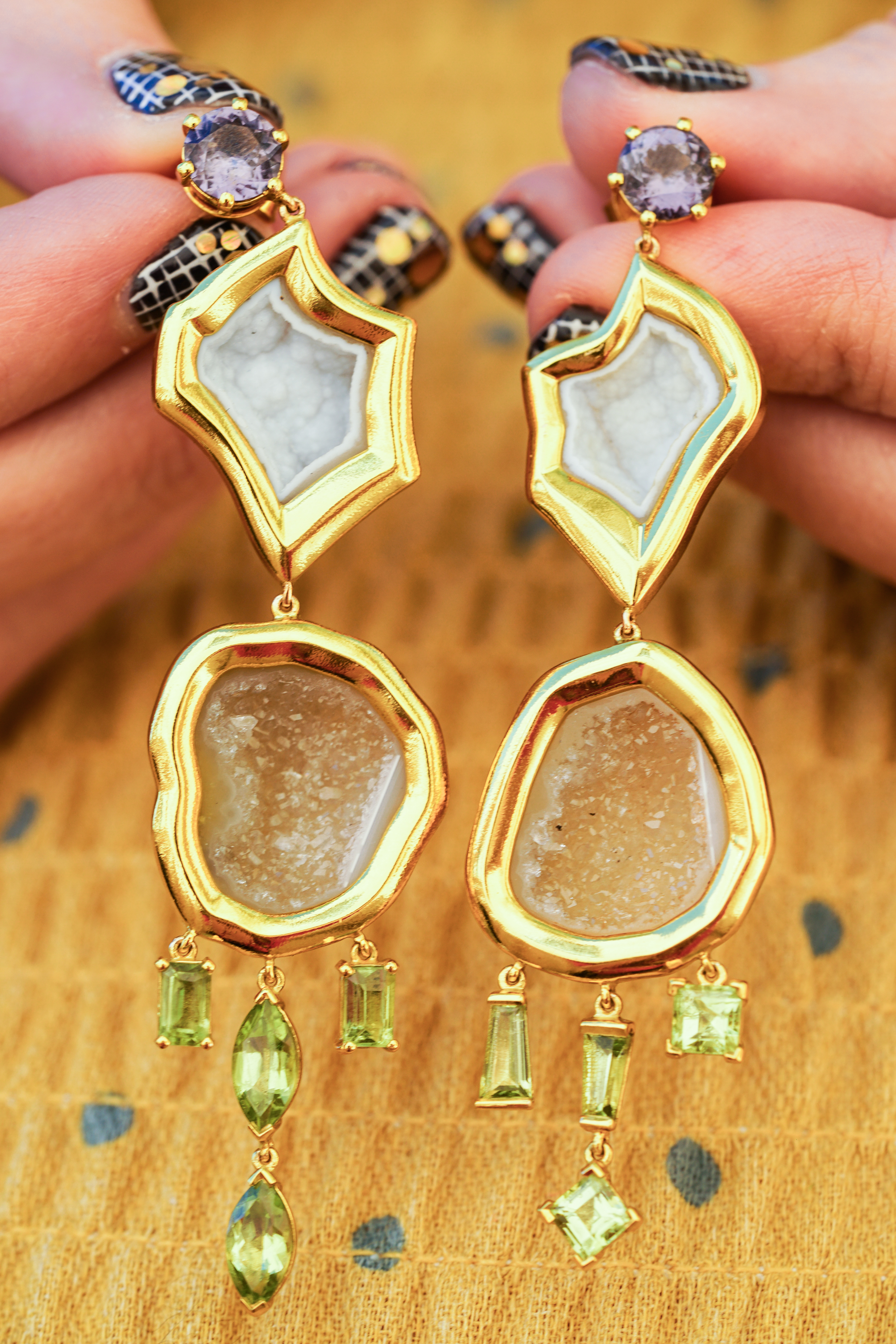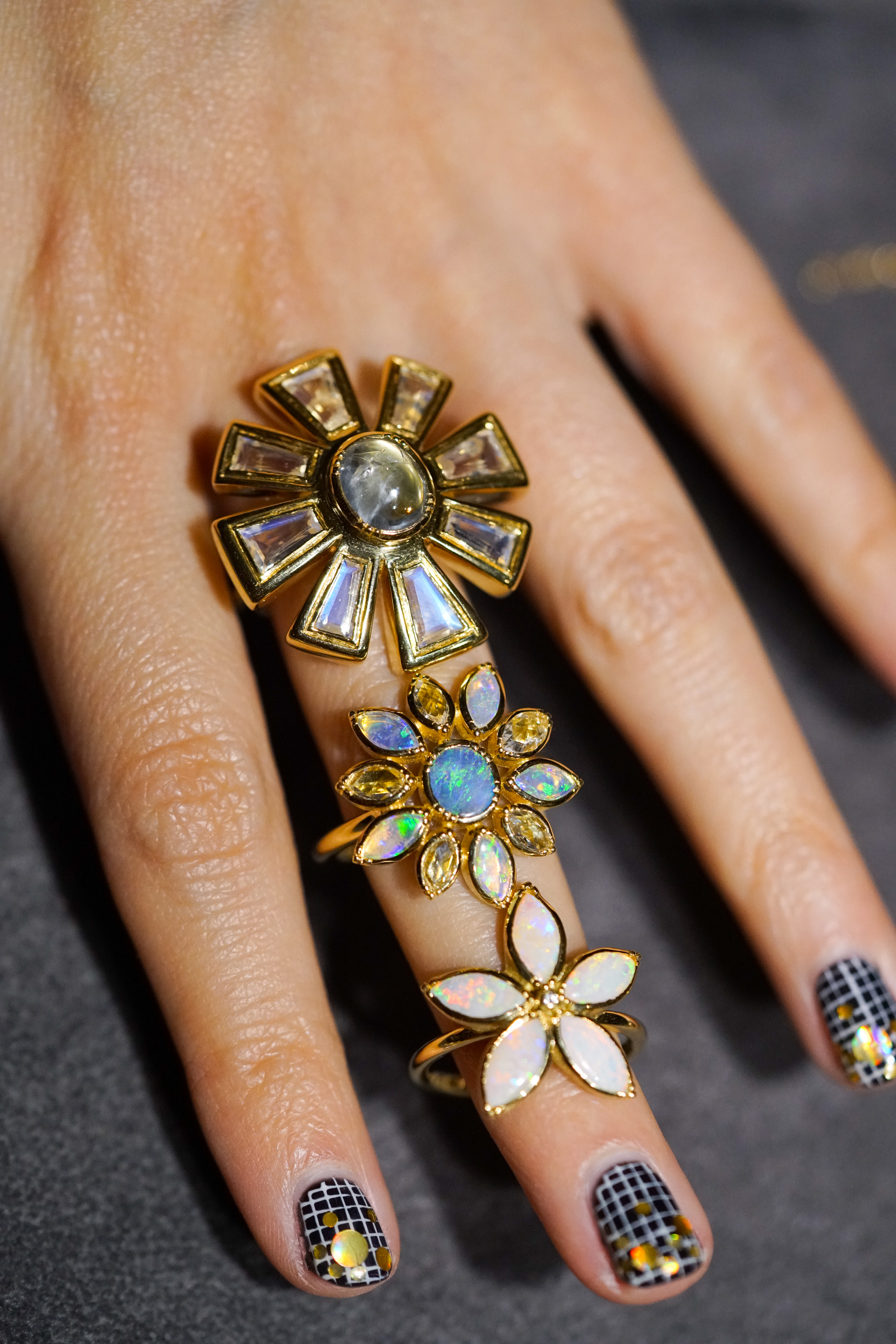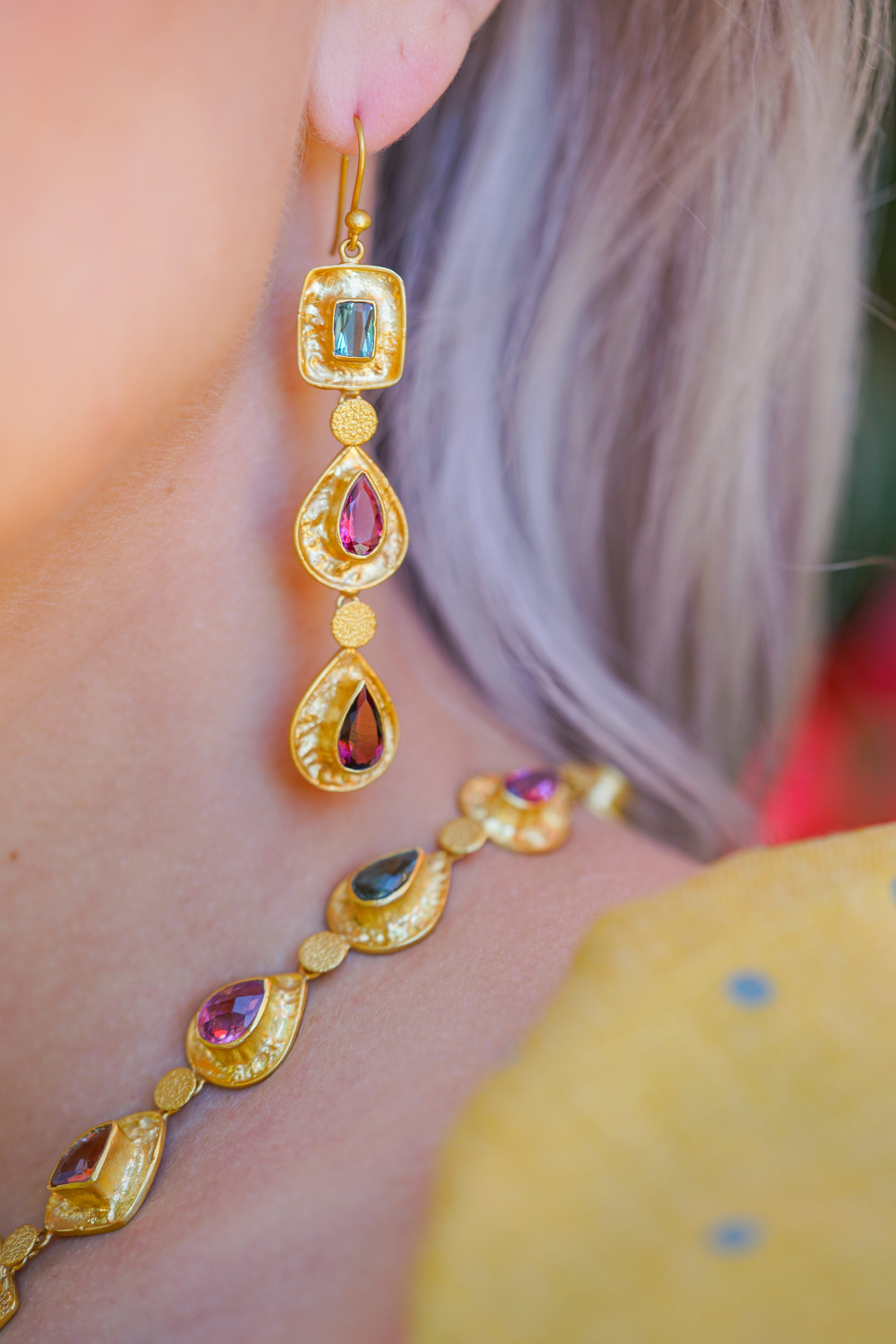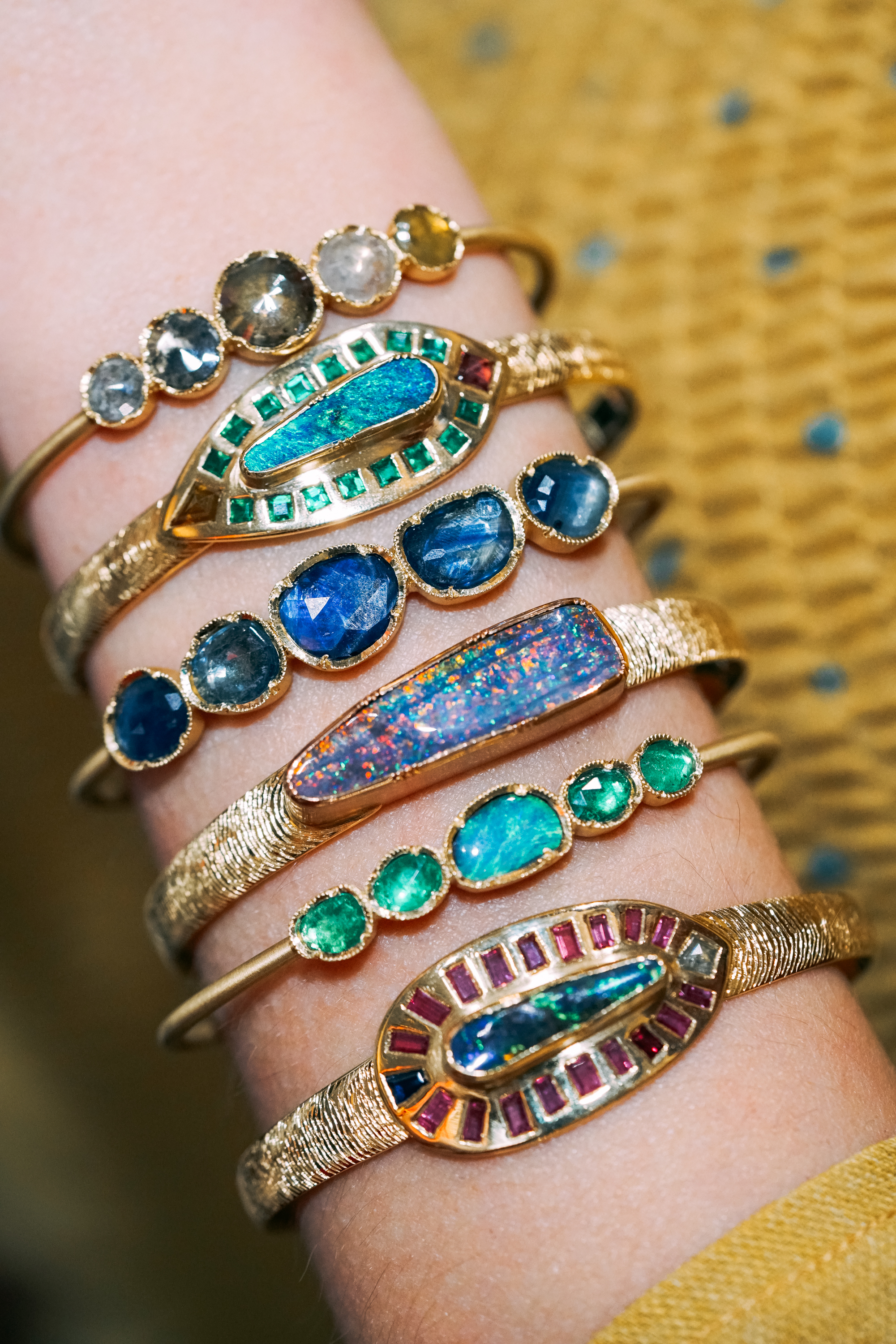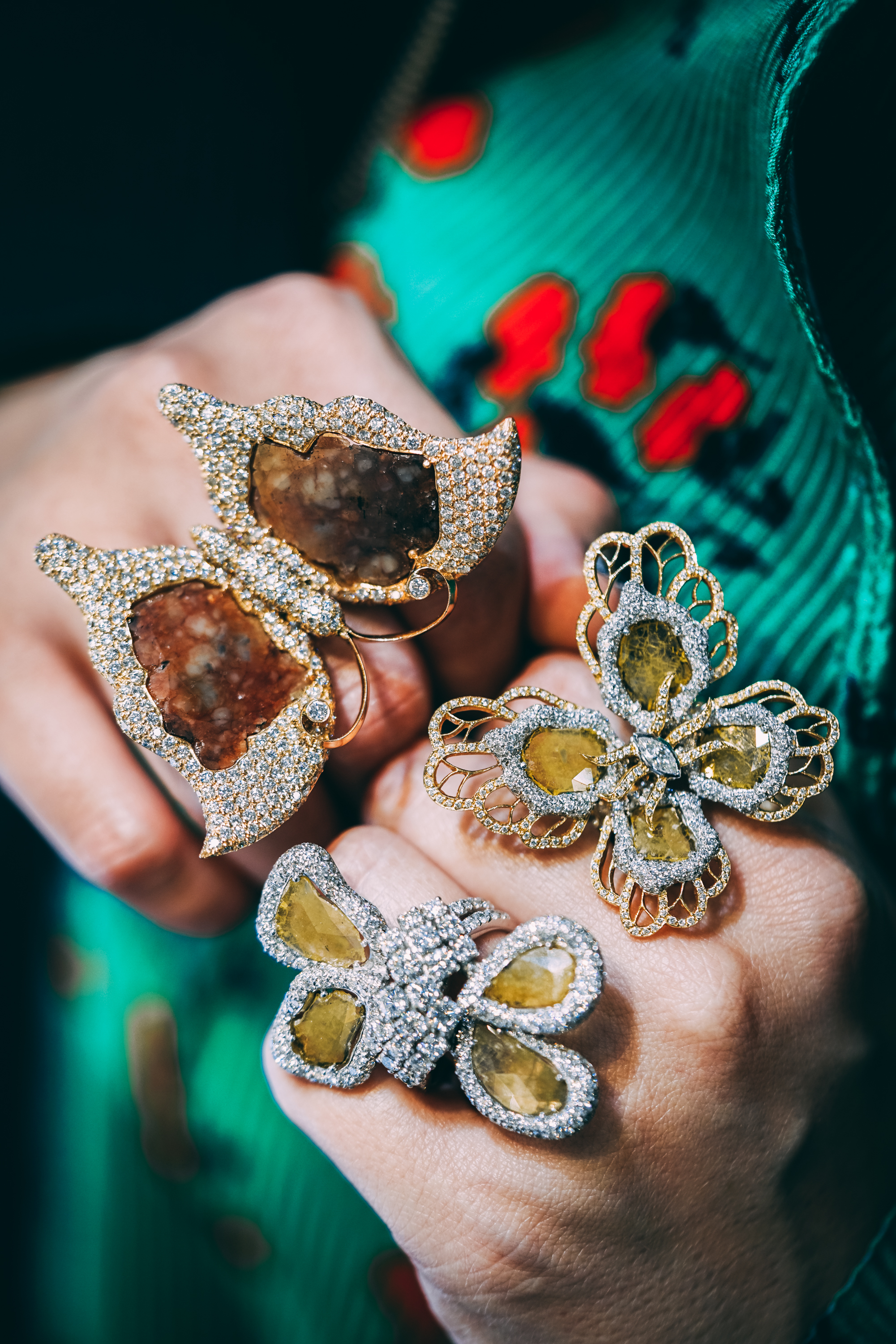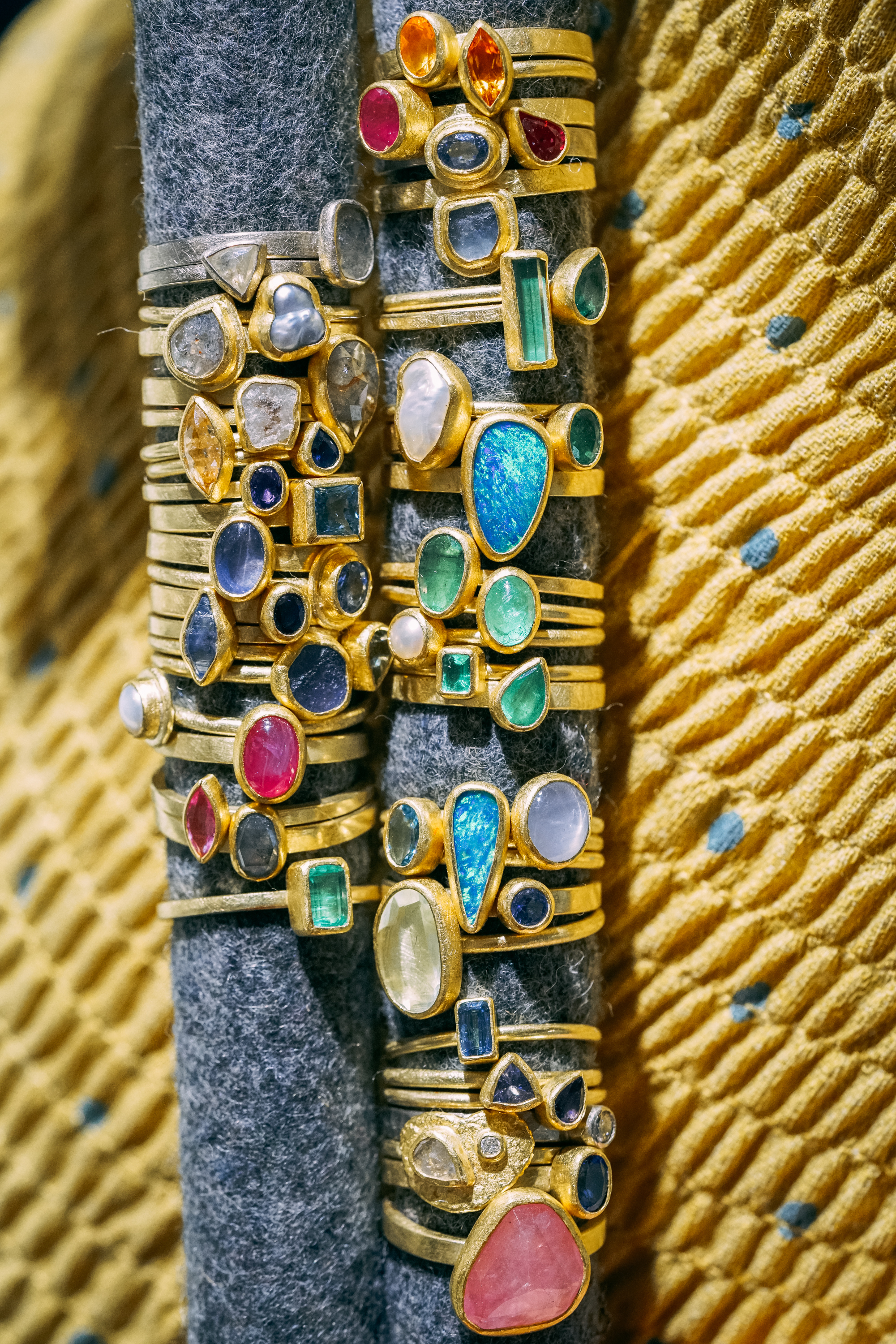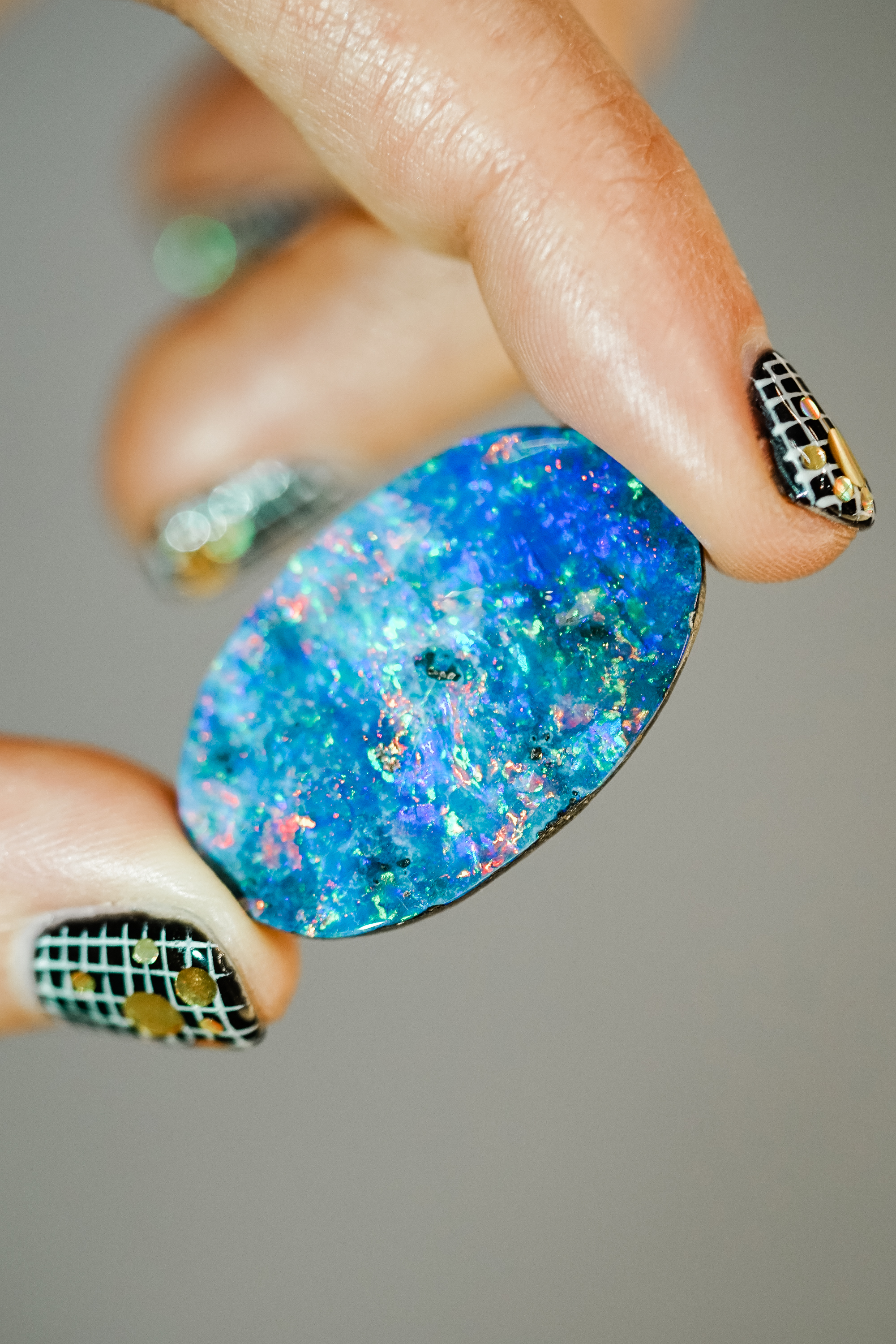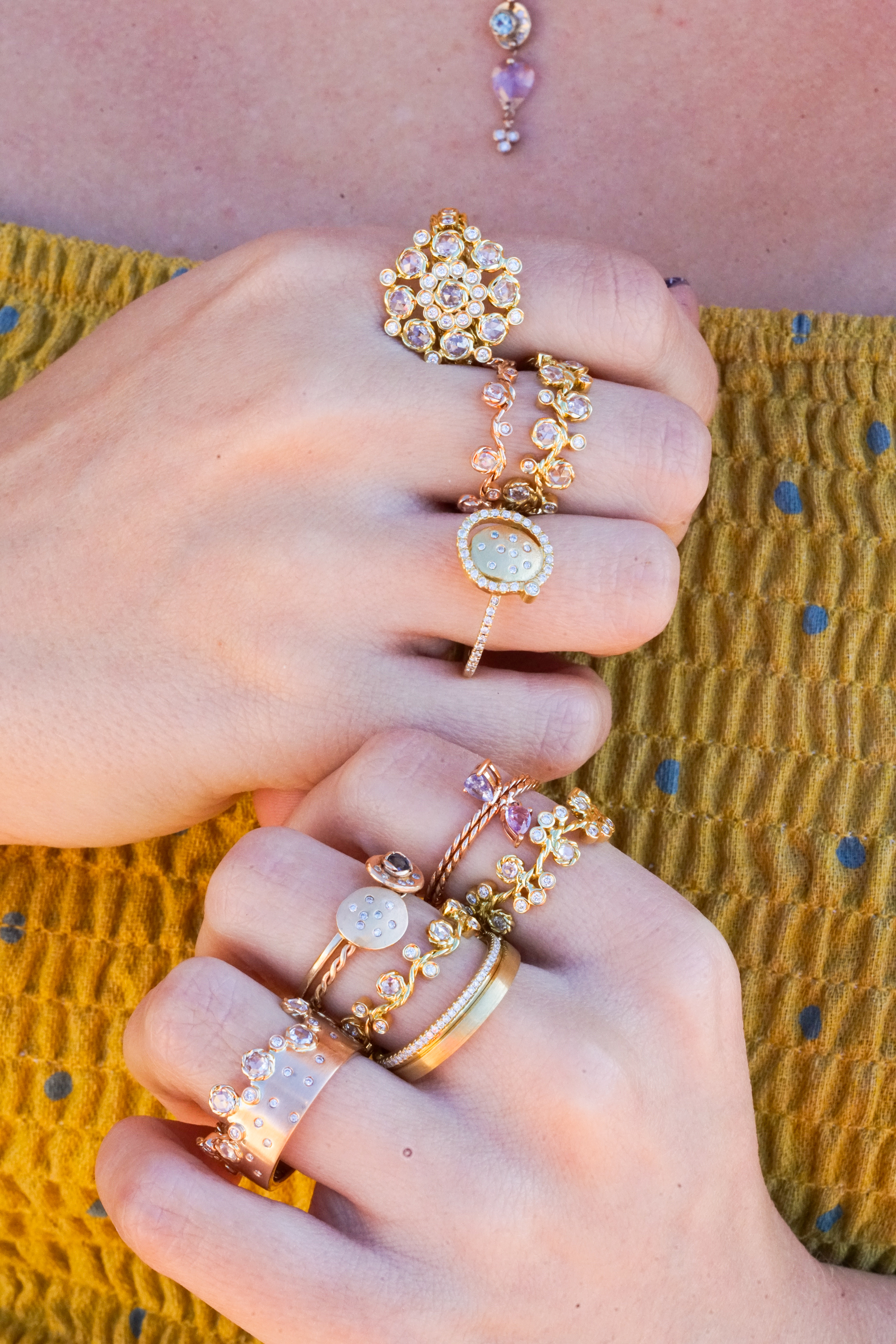 Shot by Californian photographer Lauren Newman.
If you're a beauty or fashion blogger, get in contact here to see how we can work together!
Vendors: